These shows will inspire you to see a new change in terms of female representation in television drama. Each incredible series celebrates women from all walks of life and has cast a bright light on women who have conquered tremendous obstacles. Demand Africa presents you with a slew of shows that speak directly to the experience of women.
From Lockdown to The River, here are the 10 binge-worthy series on Demand Africa with a strong lead or full female cast which continues to break barriers in the South African television market.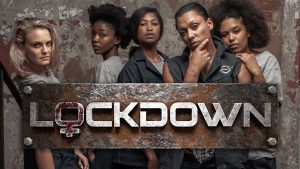 Lockdown is a South African prison drama series set in a fictional high-security prison for women, in which the backstories of the inmates unravel to reveal the paths that led them into prison. They are led by the tough MaZet (portrayed by Dawn Thandeka King), a leader who wants nothing more than to gain her freedom so that she can become a good and present mother to the daughter she left on the outside. 
This fast-paced drama will take you into the lives of these female inmates as they battle demons that hold them, prisoners, in every sense of the word.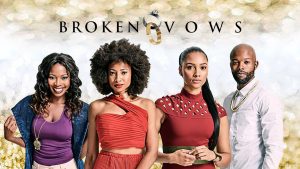 Broken Vows is set against a backdrop of a family-run wedding planning business, but the lives of those who run it are often a daily nightmare. 
The series boasts a creme-de-la-creme of industry legends such as the late Shaleen Surtie-Richards, Thembi Mtshali-Jones, and Nomsa Nene. These are Mzansi's most formidable female leads who make this show a compelling story. Filled with mystery, intrigue, and drama, the series delves into stories around family, love, lust, lies, betrayal, and dark secrets.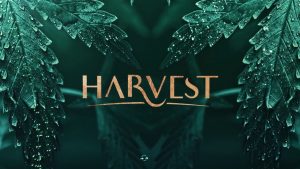 Harvest focuses on the trials and tribulations of three women who fight for recognition in the high-stakes of the illegal business world. 
The show takes the premise of three strong women in a 'man's world' and a cutthroat illegal business sector. After their husbands are tragically murdered, Celia (portrayed by Masasa Mbangeni), Clementine (portrayed by Vatiswa Ndara), and Tshepiso (portrayed by Khanya Mkangisa) are forced to take over the illegal business operations.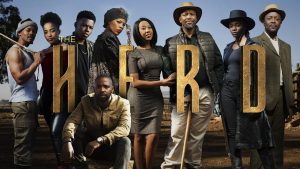 The Herd explores the extent to which people will go to obtain their heart's desires, with the premise that love, power, and the pursuit of material wealth can drive a man to sacrifice his soul. A reflection of how one person's actions — enabled by witchcraft — can change the future. 
Twenty-eight years ago, Bhekisizwe Mthethwa (portrayed by Sello Maake Ka-Ncube) sought out the guidance of a powerful witch doctor Ma'Mngadi (portrayed by Winnie Ntshaba), who promised him a  bright future if he was willing to make a great sacrifice.  
When we meet Bheki in the present, he's married to the same witch doctor Ma'Mngadi with three more children.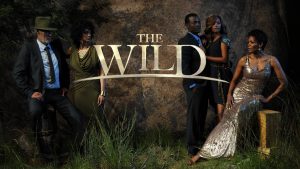 The Wild revolves around three families who, because of past conflicts, struggle to negotiate a cohesive future, despite being bound together by their relationship to a special piece of land.
The tensions between the families are further complicated by the lodge's staff and guests, and the communities who call Dinaledi home.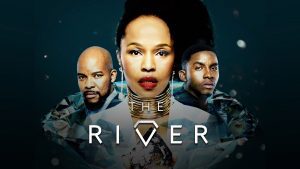 The River sees two different but interdependent worlds collide spectacularly. One side of the river is populated by society's upper crust in exquisite mansions who will go to any lengths to maintain their wealth; the other world is inhabited by the exploited 'common folk' who constantly toil with little to show for it.
It revolves around Lindiwe Dlamini Dikana (portrayed by Sindi Dlathu), a polished and astute mining magnate whose stilettos have squashed anyone who dared stand in the way of her wealth. The series was announced as a 2019 International Emmy Award nominee in the Best Telenovela category.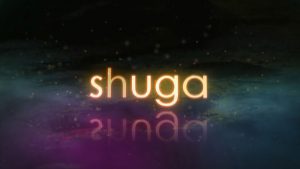 The Shuga franchise started with the Kenyan series starring Lupita Nyong'o, who has since shot to Hollywood stardom.
This edutainment drama delves into issues young people deal with every day. It educates them on how to tackle HIV/Aids, abortion, teenage pregnancy, contraceptives, gender-based violence, and even toxic masculinity.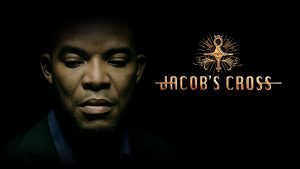 A riveting drama series about one man's quest to build the next great African empire. A gripping exploration of African identity, legacy, and belonging.
The story centres around Jacob Makhubu (portrayed by Hlomla Dandala), the son of a South African mother and Nigerian father — a high-powered executive in a Nigerian-owned oil company based in Johannesburg.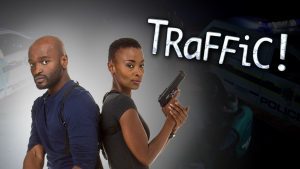 The show deals with the underbelly of Cape Town; drug trafficking and human trafficking. 
An investigative drama/thriller following our central character, Detective Lungi Mtaba (portrayed by Bonnie Mbuli) who, in the course of a murder investigation, finds that her integrity is severely put to the test.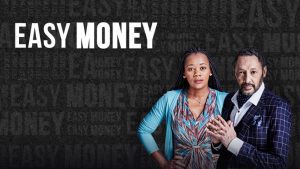 Easy Money is inspired by real-life events and now-infamous pyramid schemes, seeking to answer the question: "Why do we fall for pyramid schemes?'  
It tells a story of a young teacher, Khosi (portrayed by Xoli Zondi), who gets involved in a pyramid scheme run by a company called Pharaoh Investments.
Be sure to stream all these shows on Demand Africa, a premiere destination showcasing world-class entertainment. Stream TV series, documentaries, and more.
About Demand Africa:
Demand Africa offers 24-7 access to the largest curated collection of Pan-African TV shows, series, soaps, movies and lifestyle entertainment direct from the continent. Demand Africa is available on iOS, Android, Amazon FireTV, Roku, tvOS, and the web. 
You can join Demand Africa with a 7-day free trial at http://watch.demandafrica.com/ Monthly subscriptions start at $6.99/month USD.