With the holidays growing closer and a pandemic on the rise, most of us are having no trouble finding a few extra reasons to break open the old bottle & cork and pour ourselves a smooth glass of wine. A ripe bottle of wine can go a long way, creating a lot of joy and laughter, meaningful discussions, and memories with loved ones that can last a lifetime. Thankfully, it's one of the easiest and the most appreciated gifts we can give.
Enter Brown Estate Vineyards. Officially established in 1996, Brown Estate is the first and only Black-owned winery in Napa Valley, California.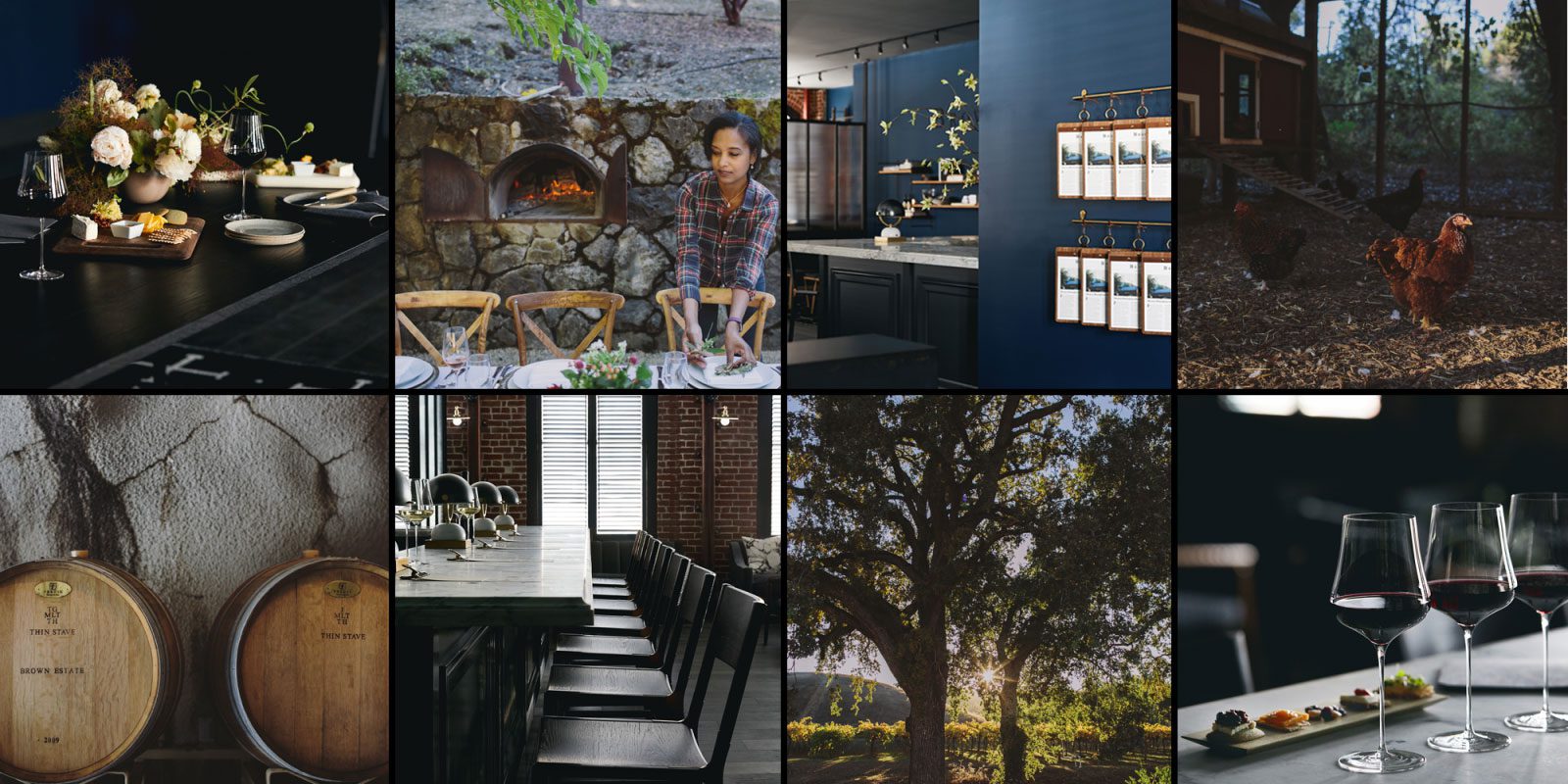 The genesis of Brown Estate began in 1980 when Doctors Bassett and Marcela Brown purchased a Victorian summer vacation home, which would be a major fixer-upper. After finalizing the contract on their soon-to-be renovation, The Brown's real estate agent informed them that the condition of their land made it impossible for them to grow any grapes. Growing grapes hadn't been a thought in their mind, but as the Brown children (now grown) state, "Going against the grain was in their genes and nothing inspired them more than being told they couldn't do something." So, naturally, their curiosity was piqued. The Browns began to inquire with neighbors about the types of grapes grown in their area. They ultimately decided that they too would start growing grapes, specifically zinfandel, right in their own backyard. Little did they know just how successful their new Napa Valley adventure would turn out to be.
Since that time, the Browns and their children have transformed their once barren vacation land into a largely successful Napa Valley winery. They are highly regarded and widely known for their Zinfandel, but they also produce Cabernet, Chardonnay, and others. Truly, they have a wine for every taste.
The Browns have also had several successful ventures throughout their journey, including a wine partnership with Delta Air Lines during the 2019-2020 winter season.
The Browns continue to work hard to maintain their winery as the success that it is today. Together as a family, they are very connected to each other, to their land, and to their legacy. Being the only Black-owned winery in Napa Valley who also grow, produce, and bottle their own wines, consider supporting and sharing their legacy with your loved ones this Black Friday. You will not be disappointed.
Recommend a Black-Owned Business
Do you have a favorite Black-owned business that you would like to recommend to us? We're always looking for new places, products, and services to feature on our blog. Submit your favorite here.